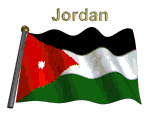 The underwater services we offer include:

• Underwater Hull Video Inspections.

• UW Measurements.

• UW Video surveys.

• UW Surveys of marine structures.

• Marine Maintenance

• UW Welding & Cutting

• Cathodic protection.

• Remedial works on erosion/scour and other damage to                     bridges, piers, harbor & sea defense works.

• Cable laying, protection and burial.

• UW Installation, servicing and recovery of instrumentation.

• Seabed sampling and sedimentation studies.

• Recovery.

• UW Cleaning and leak detection of reservoir structures.

• General Diving services in support of large marine construction projects.